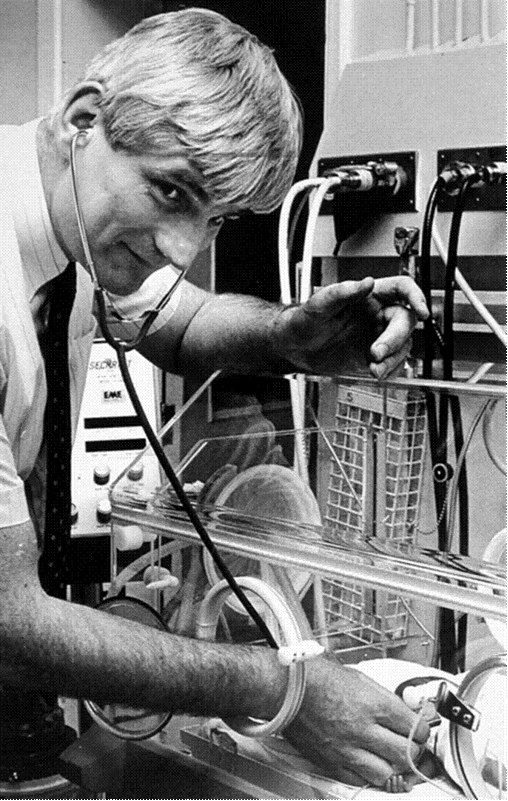 BAPM was very sad to learn that Professor Henry Halliday has died. Professor Halliday was an honorary member of BAPM for his outstanding contribution to neonatology.
Henry Lewis Halliday was born in Belfast in 1945. He went to school at Belfast Royal Academy, then Queen's University, Belfast Medical School, from where he graduated in 1970. Paediatrics was his chosen path when neonatology as a specialty was in its infancy. The years 1976-78 were spent in the USA on fellowships at Rainbow Children´s Hospital, Cleveland and the Cardiovascular Research Institute, University of California in San Francisco. Here Henry met John Clements, the world´s leading scientist in the surfactant field, who may have influenced the direction of his research work.

In 1979 he was appointed as the second consultant neonatologist in the Royal Maternity Hospital, with additional sessions in the Jubilee Maternity Hospital and Mater Infirmorium Hospital, all three of which then had on site obstetric units. He presented his MD thesis at Queen's University in 1980 dealing with left to right shunting through a patent ductus arteriosus.
Henry was a prolific researcher. His first publications were in the mid-1970s, on neonatal respiratory problems. In 1984 he published his first randomised trial showing disappointing results with a locally produced artificial surfactant affectionately known as 'TurfSurf'. Through collaborations with colleagues who had developed a natural surfactant known as Curosurf, and bringing together other European researchers, he successfully co-ordinated two of the largest neonatal multicentre trials, with 24-hour telephone randomisation in Belfast. He has led and been involved in many Cochrane collaborations setting the standard of care for newborns, particularly in the area of balancing risks and benefits of corticosteroids for babies with evolving chronic lung disease. He was European co-ordinator of the Cochrane Neonatal Group. He was a firm advocate of evidence-based medicine.

His research interests have included acute neonatal respiratory disorders and surfactant replacement; postnatal steroids (inhaled and systemic) to prevent chronic lung disease (CLD); pathogenesis of CLD and inflammation; iron metabolism in the foetus and neonate and long term follow-up of survivors of CLD. He published over 400 peer reviewed articles and systematic reviews over his career along with many book chapters. In 1992 he was appointed Honorary Professor in the Department of Child Health at Queen's University. In 1997 he was President of the European Society for Paediatric Research and in 2006 President of the European Association of Perinatal Medicine. In 2021 he was recipient of the James Spence Medal in recognition of his contribution to Perinatal Care.

In 2004, he became joint founding editor of Biology of the Neonate (now Neonatology) with his old friend and research collaborator, Professor Christian Speer and remained active in this role until recently. He also actively continued in other academic roles long after his retirement from clinical practice in 2005, in regular demand for trial data monitoring and steering committees, as well as many speaking engagements at international meetings.

Despite his international profile, awards and scientific achievements Henry remained a kind and supportive clinical neonatologist who was loved by the parents of babies he cared for. Over the years he supervised and supported many neonatal research fellows in whom he encouraged an ethos of questioning established practice and espousing evidence-based-medicine.

Henry is survived by his beloved wife Marjorie, and his three children Joy, Gail and Brian all of whom followed him into medicine as well as four grandchildren.
Written by Dr David Sweet

[Thank you to RCPCH for allowing us to adapt the biographical details from Professor Halliday's James Spence Medal citation.]