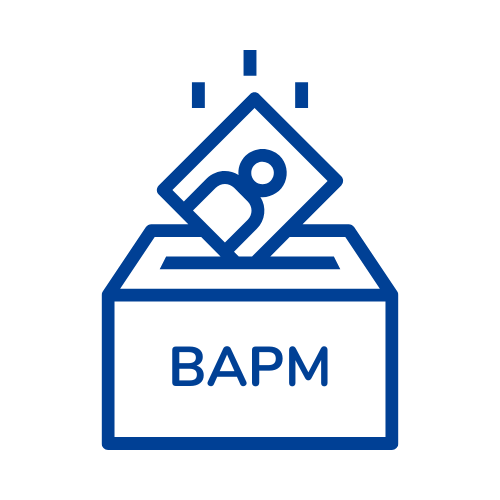 BAPM is holding an election for a number of roles on its Executive Committee (EC). BAPM members are asked to vote for their choice of representatives to join the BAPM EC.
This year the following roles are being decided by member vote:
Honorary Secretary
AHP Representative
Data Representative
Midwifery Representative
Nurses Representative
All ordinary BAPM members are eligible to vote (this means all members except students, parents, neonatal graduate, retired or Honorary members are able to vote).
Please read the candidates' application statements below.
How to vote
An email containing your ballot paper will be sent out to all ordinary BAPM Members.
Please read the candidates' application statements (above) and reply to the email marking your choices of candidates by 10 August. You can vote for one person per role.
Votes will be counted by BAPM Office staff and will be treated completely confidentially.

If you have any questions about the process or have not received your email then please contact the BAPM Office.

Deadline:
Voting closes: 11:59pm, 10 August.