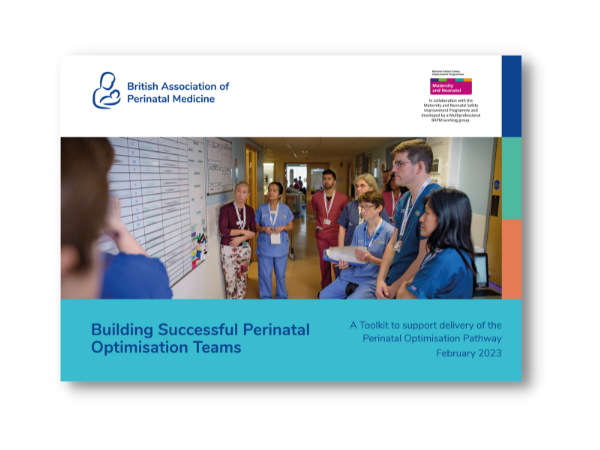 The BAPM Toolkit on Successful Perinatal Optimisation Teams was developed to support the Perinatal Optimisation Care Pathway – a set of interventions in the antenatal, intrapartum and neonatal period to improve preterm outcomes.
Reliable delivery of the this Pathway depends on a strong teamworking culture, high quality communication habits and pursuit of common goals within perinatal teams, undertaken within a favourable quality context where the structure and processes support an optimal environment for delivering quality improvement.

Find out more about the toolkit and how you can get started improving your perinatal culture as well as listening to others who have had successes in this area.
Programme
The Parent Voice
Culture and Perinatal Services
Introducing the Toolkit
Improvement stories
Q&A
Date: 23 February
Time: 13:00 – 14:30
Tickets
BAPM Members – Free

Non-Members - £10
Bookings will close at 12:00 on the day of the webinar.