This conference will be held in partnership with: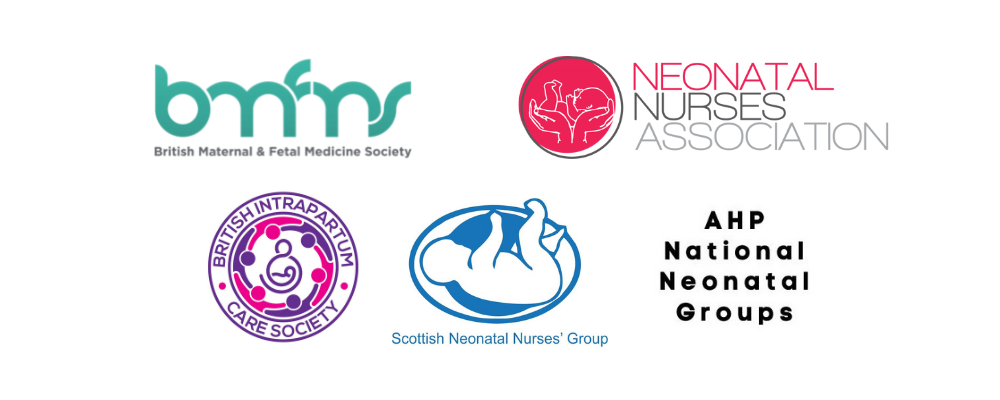 About the conference

Inequalities in perinatal care can affect morbidity and outcomes. This two day virtual conference will focus on positive and practical changes that perinatal teams can make to improve their practice and make sure that each and every mother, baby and family receives the best care. This conference is aimed at anyone who works in or has an interest in perinatal care.
Programme
Topics include inequalities of health outcomes for BAME women, social inequality and infant mortality, variation in neonatal practice and outcomes, the role of care coordinators, provision of AHP support, mild encephalopathy, ROP and the role of anti-VEGF, tranfusing the preterm baby, antenatal transfer of women <24 weeks gestation, approach to management of the baby <24 weeks gestation, and management of babies born 27-30 weeks.
Day 1 - Perinatal Inequalities. (Includes BAPM AGM.)
Day 2 - Perinatal Uncertainties (Includes BAPM Awards)
Click here to see the latest version of the programme. Please note that there may be minor changes made before the day.
Abstracts
We will be accepting abstracts on any perinatal topic under the following categories:
Research (original research or secondary literature)
Quality Improvement
Case studies (series or report)
Abstract Entry for 2021 is now closed. The abstracts are currently being reviewed and we will be in contact by the end of August to let you know if your abstract has been accepted. If you have any questions please contact the BAPM Office.
Tickets

Early bird ticket prices are available until 15th August; after which they will increase to £30/day for BAPM members and £50/day for non-members.
Non-members are welcome to join BAPM now to get the member ticket price. You get a discount on your ticket plus a whole range of other member benefits.
For any help please email [email protected]