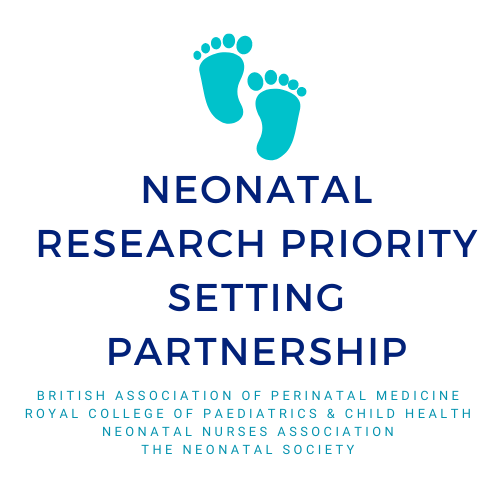 Cheryl Battersby - Academic Neonatologist, BAPM Data/Informatics lead & member of NIHR prioritisation committee.
James Boardman - Professor of Neonatal Medicine and immediate past president of the Neonatal Society.

Elaine Boyle - Professor of Neonatal Medicine & Chair of the NIHR Neonatal Clinical Studies Group.
William Carroll - Consultant Paediatrician and RCPCH officer for Research.

Jon Dorling - Professor of Paediatrics, Neonatal Consultant and BAPM research lead.

Kate Dinwiddy - Chief Executive of BAPM.

Katie Evans - Project Co-ordinator and Honorary Clinical Research Fellow in Neonatal Medicine.

Chris Gale - Academic Neonatologist and Neonatal Society Meeting Secretary.

Katie Gallagher - Academic Neonatal Nurse and Neonatal Nurses Association representative.

Pollyanna Hardy - Clinical Trials Statistician and Director of the National Perinatal Epidemiology Unit Clinical Trials Unit

Emma Johnston - Parent representative and Parents and Family engagement Lead with the Thames Valley and Wessex ODN.

Helen Mactier - Consultant Neonatologist, Honorary Clinical Associate Professor, and President of BAPM.

Claire Marcroft - Neonatal Physiotherapist and Allied Health Professionals Representative

James Webbe - Trainee representative and Neonatal Medicine GRID Trainee.