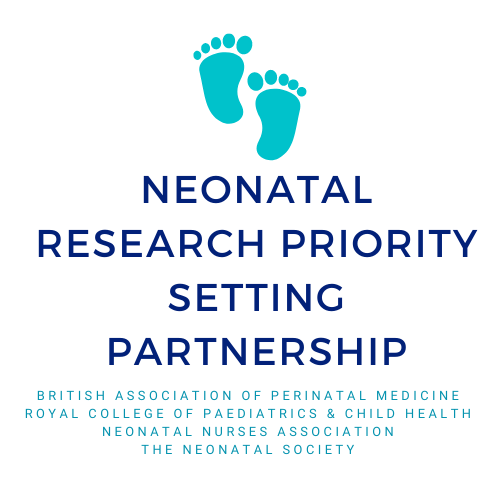 The Neonatal Research Priority Setting Partnership oversaw a process to identify research questions that can be tested in randomised trials in UK neonatal care.
During the process there were various supporting materials developed to encourage a wide range of stakeholders to get involved in the process.
Supporting Resources
To ensure questions are specific and detailed enough to be answered in large clinical trials we are encouraging structuring using a Population, Intervention, Comparison and Outcome (PICO) format. If you are not familiar with developing questions in the PICO please see our supporting resources.
Developing a PICO Question (Video)
My PICO Question - Example from an AHP (Video)

Webinar: Prioritising Neonatal Research Questions (Video)